From the leading higher education sustainability institution for Associate Colleges in the USA comes a podcast for students, staff and faculty of colleges as well everyday people. This will be an earnest but lighthearted look at ways to focus on improving sustainability and environmental justice initiatives across the globe. The show is hosted by Joe Culhane, a PCC student and the district Sustainability Communications Coordinator.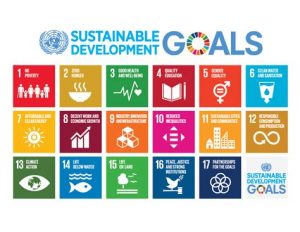 The objective of this podcast will be to provide both an entertaining and accessible outlet for learning about how colleges across the country and globe are making a difference in the world through environmental sustainability, social justice, equity, diversity, and inclusion work. Ultimately the idea is to create an archive of initiatives, best practices, and actions with both concrete evidence of successes and failures along with anecdotal stories that connect more to that deep integral part of us all that loves a good story. Another aspect of this podcast that we strive to achieve is showing how it relates to, and raise awareness around, the United Nations 17 Sustainable Development Goals. It's also a platform and outlet for the voices in our communities who's voices have not been traditionally heard. This is the element of social justice that is most needed these days and this program offers an opportunity to share stories and the voices of marginalized and oppressed people and groups who are the ones who are likely going to be providing the solutions and leadership needed as we move forward.
Thank you for tuning in, folks!